The fuel crisis has come to stay and the forecast "The world will run out of oil in November 2067" supports action to phase out fossil fuels to support renewables. In this upheaval, new traffic metrics will help and old limitations in monitoring vehicle age, emissions, fuel consumption and usage will change. EU and Finnish state legislation emphasizes public actors to reduce emissions through procurement, which is indicated in the fossil-free roadmap. Examples of this are the Clean Vehicles Directive, which entered into force on 2 August 2022 and obliges to "clean up the fleet" by 2025 through procurement, and the EU taxonomy regulation, which guides operators towards green investment.

Large cities, and especially new welfare areas (social-and Healthcare reformation), will engage in low-risk business that supports the performance of their statutory tasks. Large public actors and pioneering companies have entered into a dialogue with service providers to take the necessary action. Change is always an opportunity and now it is not worth talking about leadership or gut feeling, but about knowledge "knowledge challenges ideological thinking". It has been proven that in the light of the right information, actors take more concrete action and thus achieve better results.
Innovative and up-to-date digital solutions are the answer to the call
Thanks to a bold experimental culture, Vediafi's customer-oriented CVW service has been created, which has been awarded the Finnish Work Federation's "Key Flag" badge. Its potential and benefits lie in better vehicle tracking, management and reporting. Monitoring provides a concrete, up-to-date, transparent analysis of the condition of the vehicle fleet of itself and the subcontractor. These results can be used to make sound and proactive decisions based on data and to achieve even large economic savings and emission reductions.
There is often good data available on vehicles, but the accuracy and quality of the data is variable. In general, mileage, fuel, and vehicle data are separate in many places, not to mention emissions data. Savings are made when the fragmented data of the vehicle fleet is collected in one place – and the often confusing, time-consuming, calculation-error-factor and blood-pressure-raising excel-rumble stops – leaving time for real productive work and people management.
We have developed a "Starter Kit" as well as a so-called agile "medical examination" that defines the current condition of vehicles and equipment as well as the diagnosis sets the required procedures and indicators. At this point, the benefits of the CVW service come into play, where fragmented vehicle information is brought together and a clear and manageable visual view of the infographed data is created. Fleet manageability will be improved, as monitoring of fuel consumption and more accurate emissions data will improve anticipation of future decisions.
The extensive coverage created in the tool provides a variety of reports that can be obtained from the CVW service at the touch of a button, helping with data argumentation and information management. And in this way, significant savings can be made quickly.
The change should not stick to short-term results but to long-term effects
Ecological sustainability, anti-laundering, emission minimization and transparency are the keywords supported by the CVW service. Invest in smart vehicle and fuel purchases through innovative digital services that have an impact on the economy, well-being, the environment and the vitality of the region. Makes sense, doesn't it?
Vediafi provides tools for vehicle tracking and the safe transport of transport and goods. See Vedia Drive Services.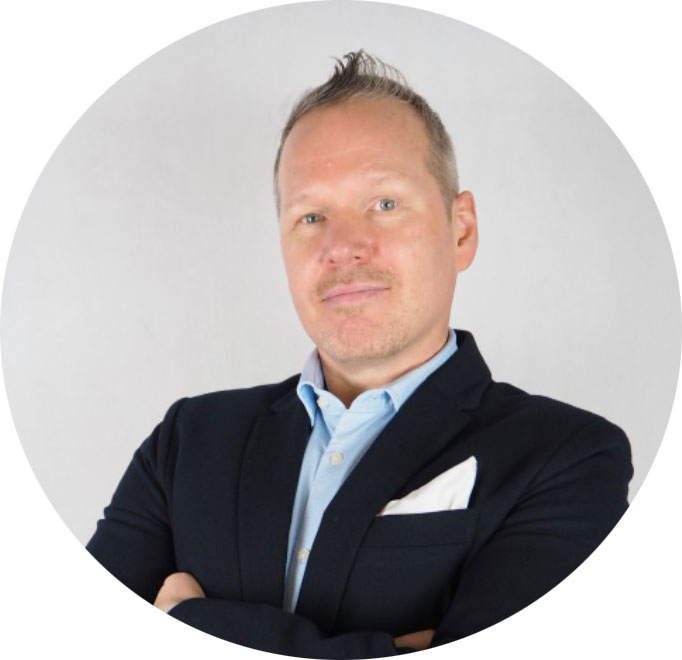 Alex Gyllenbögel
Sales & marketing
alex.gyllenbogel(a)vedia.fi